Welcome to Bonza Media's equipment rental site. Grip, lighting, sound, and camera support; we keep an ever expanding line of professional film and video production equipment. While we try to catalog most of our available equipment, we have not necessarily listed everything. If there's a particular piece of film or video production equipment you're looking to rent, let us know.
And yes, we're right here in Rockford, IL!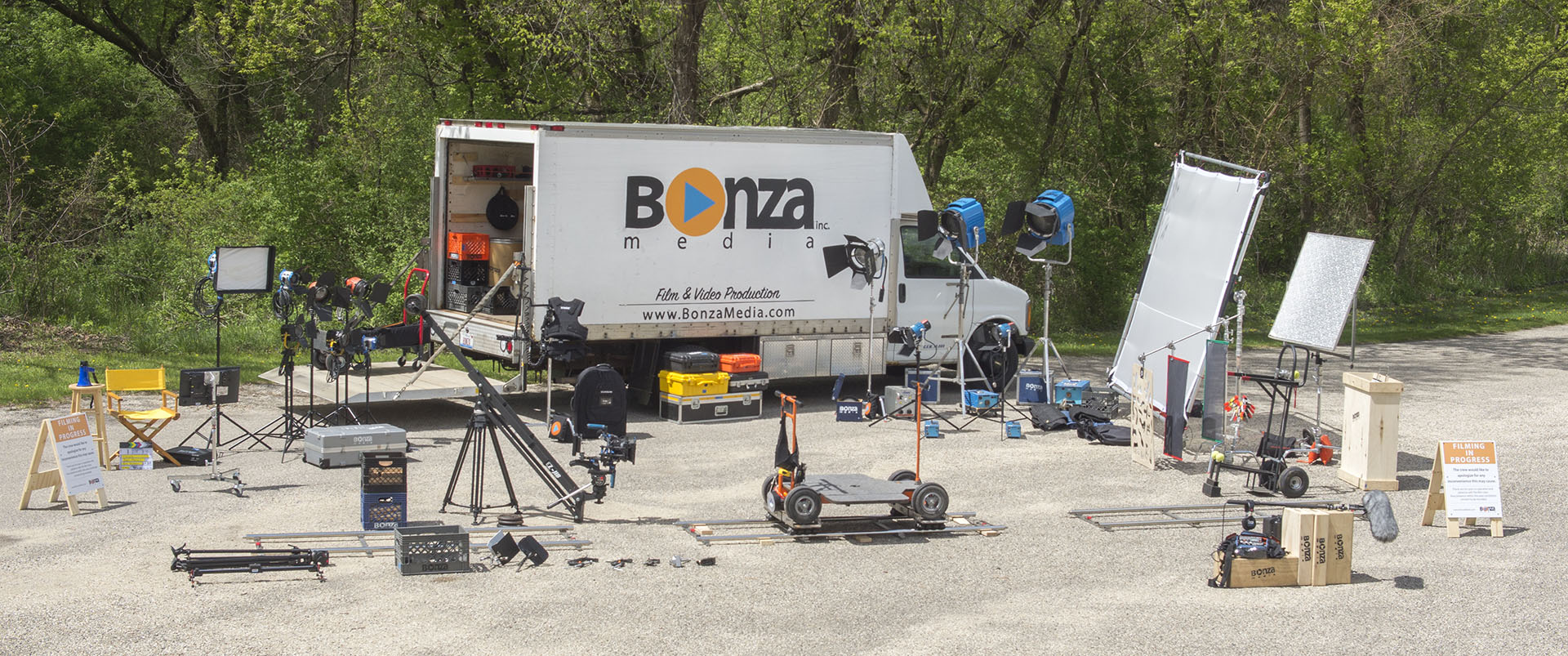 Interested in renting the whole grip and lighting truck? Our truck includes a 6 foot aluminum lift-gate.
 Please enquire for your specific needs.